Management Quota Admission in Oxford Dental College 
About Oxford Dental College:
The Oxford Dental College and Hospital enjoys the rare distinction of being one of the most sought after and best equipped dental colleges in India and Asia. It is housed in a spacious 8-storey integrated complex with a floor space of 2,85,000 sq. ft., which incorporates complete facilities for pre-clinical and clinical training. The college is recognised by the Govt. of Karnataka and the Dental Council of India. The college is affiliated to The Rajiv Gandhi University of Health Sciences, Bangalore.
To familiarise students with their work environment and enable development of practical skills, the college is equipped with the most modern infrastructure. This includes first of its kind CAD-CAM lab having CERCON unit (DEGUDENT GERMANY),high-end KAVO chairs from Germany, state-of-the-art casting equipment, Tek-scanIII for occlusal analysis, Computerized periodontal probe and Periotron ,specialized microscopes like PENTA HEAD, Phantom heads and other pre-clinical work units. Understanding the necessity of having the finest facilities for students, the college has already invested an enormous 400 Million rupees on its infrastucture and treats about 300 patients free of any charge each day.
BDS Course:
BDS is one of the most popular and designated degree of dentists (doctors). The BDS (Bachelor of Dental Surgery) is the only educational and professional programme of dental surgery in India. It is equivalent to the MBBS and owes the "Dr"domain. In the medical educational field, it is the second choice of the students after the MBBS course.
In order to ensure absolute health and hygiene, dentistry or dental care is utterly necessary. Physicians who perform dentistry are named as dentists. In carrying out treatment and surgeries, dentists get assistance from a number of people like dental hygienists, dental assistants, dental therapists, and dental technicians. All of them collectively offer oral healthcare facilities and services. In India, the undergraduate level dentistry courses are offered in the form of a Bachelor of Dental Surgery or BDS course. The duration of this study program is normally five years. This duration consists of four years of learning and 12 months of internship which is mandatory for the students. As laid down by statistics in the year 2010, India housed 291 dental colleges of which 252 are run by private bodies and 39 are operated by the public agencies.
Admission Procedure:
Course Duration: 4+1 Years
MDS Course Specialization:
A Post Graduate Degree (M.D.S.) represents a logical progression for all B.D.S graduates. The training that the person undergoes in Post-Graduation is in one of the specialities of dentistry of his/her choice, and forms the basis for any further advancements of the person in his chosen speciality.
Prosthodontics

Periodontics

Conservative Dentistry

Orthodontics

Community Dentistry

Pedodontics

Oral & Maxillofacial Surgery

Oral Medicine & Radiology

Oral Pathology & Microbiology
Departments:
Prosthodontics including Crown & Bridge
Orthodontics & Dentofacial Orthopedics
Pedodontics and Preventive Dentistry
Human Physiology and Biochemistry
Conservative Dentistry & Endodontics
General Pathology & Microbiology
Oral and Maxillofacial Pathology
Oral and Maxillofocial Surgery
Oral Medicine and Radiology
Public Health Dentistry
Oral Implantology
Human Anatomy
Pharmacology
Periodontics
Medical
General Medicine
General Surgery
Clubs and Cultural Activities:
Sports Activities

Oxford Skill Training

CDE Program

NSS Program

Denture Camps

Danta Bhagya

Student Enrichment Program
Facilities: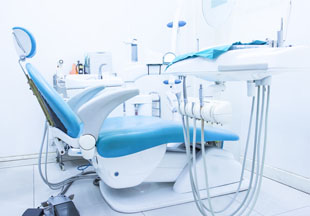 Infrastructure

Learning Centers

Library

Food Court

Hostel Facilities

Transport

In-house Bank & ATM
Register Now: