About BAMS Course:
Bachelor of Ayurvedic Medicine and Surgery is a
course that 12th Science students belonging to Biology group (Physics, Chemistry and Biology subjects) may pursue. The term 'Ayurveda' stands for Science of life! It is a mode of treatment that is inspired by natural cure for ailments. This science actually originated in India. Its roots can be traced back to the Vedas! BAMS course is designed to train students to get familiar with concepts of
About College:
Sri Paripoorna Sanathana Ayurveda Medical College, Hospital and Research Centre is situated in a serene, picturesque locale of about 3 acres. The College can boast of a fully equipped, smoothly functioning, 60-bed hospital for practical training, well-ventilated classrooms, a well-stocked library, hostel, canteen, herbal garden and facilities for sports and recreation and Yoga. The spiritual, gurukula type of atmosphere is highly conducive to learning and healthy living.
Admission Procedure: 
Course Duration: 5 ½ Years (Study Period – 4 ½ Years + Compulsory Rotating Internship 1 Year)
Syllabus: As per Rajiv Gandhi University of Health Sciences, Bangalore curriculum.
Selection

:

Merit for selection is decided by the entrance (KCET/ COMEDK) examination result wherein a minimum of 50% marks are mandatory. However, in respect of SC/ST candidates, the minimum percentage of marks required is 40% instead of 50%
Why Choose BAMS?
Ayurveda is rapidly gaining popularity, not only in India, but also in the Western World because of its natural healing properties with minimum side-effects as these medicines are prepared from natural herbs, vegetables, and plants. Svasthavritta Yoga (Personal and social hygiene including dietetics), which is practiced by a large section of Americans and Australians, is one of the most contemporary forms of yoga which results in a wide spectrum of job opportunities for a BAMS course graduate.
Category Manager, Medical Representative, and others are some of the highly paid and lucrative jobs specially tailor-made for individuals pursuing the BAMS course. The scope of employment for BAMS course lies in both the private sector and the public sector. Designations like Jr. Clinical Trial Coordinator, Business Development Officer can also be occupied by the BAMS course graduates. An internship offer from a highly acknowledged and prestigious company is an add-on to an individual's career growth, in terms of employment and experience.
---
CALL +91-9742814850 RANJEET SINGH FOR DETAILS ABOUT FEES STRUCTURE, ADMISSION PROCESS, AND OTHER SIMILAR QUERIES. 
---
Placement Opportunity:
With the guarantee of good placements, students succeed in finding the best job opportunities after BAMS. The institution has succeeded very well in obtaining excellent placements for all its students. Every year, several pharmaceutical companies visit the college campus to employ the best students in a range of well-paid designations.
Ayurvedic Resort
Clinical Trials
Dispensaries
Healthcare IT
Life Science Industries
Nursing Home
Panchkarma Ashram
Pharmaceutical Industries
Research Institutes
Spa Resort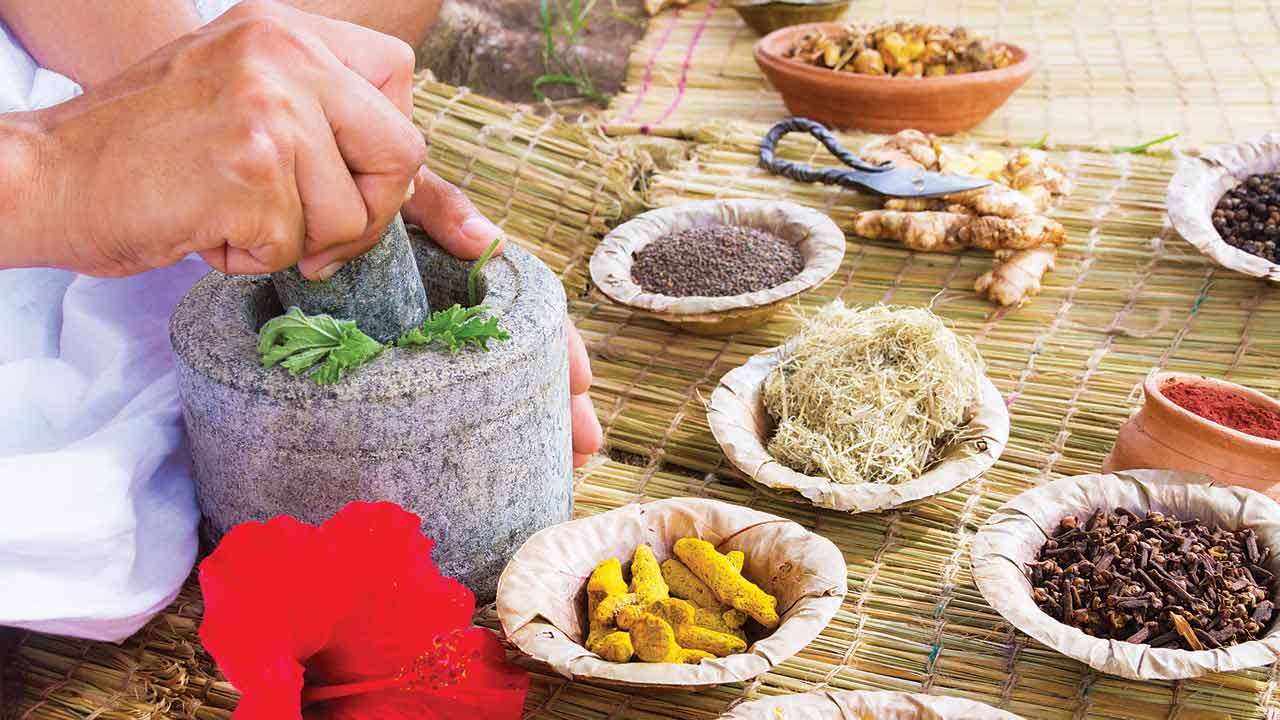 College Facilities:
Lecture Halls

Laboratory

Anatomy Museum cum Lab

physiology Museum cum Lab

Library

Herbal garden

Hostel Facilities

Transport Facilities

Canteen